Learn More About our SpotShop Hero

Interested in Signifi's automated retail?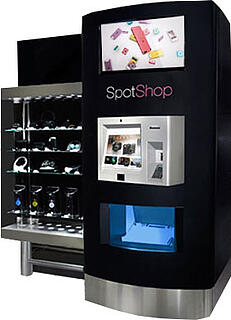 Get what you need when you need it. We can almost guarantee that the Hero will be a great fit for your business -- who doesn't like an intuitive touch screen interface and market-tested robotics?
But if you still have some questions, our expert staff are more than happy to help. We would love to tell you more about the wide range of products that can be sold and beautifully displayed in the SpotShop Hero.
Fill out the form on the right and we will contact you as soon as possible.